Life Partner Visa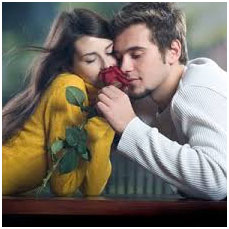 Life Partner visa is issued to someone in a long term relationship.
This type of South Africa life partner visa is available to people in either heterosexual or same-sex relationships and can apply for a life partner temporary residence visa or a permanent residence depending on the length of the relationship in question.
An application for temporary residence life partner visa requires that the partners are in a proven relationship for 2 years. Foreigners who are life partners of South African citizens or permanent resident holders may apply for permanent residence if they have been together for 5 years or more in terms the Immigration Act.
To obtain permanent residence, you would have to have been living with your partner for more than 5 years. This came about with the new regulations.
The life partner visa is very similar to the spousal visa but accommodates same sex partnerships. You will have to prove financial and emotional support and may be called upon to be interviewed by the department.
SA Migration Intl will guide you through the entire process and make sure that your application is fully compliant with the immigration law to ensure a successful outcome. Once your application has been submitted we ensure you will be able to track the progress of said application either directly via VFS or via our followup processes via our application tracking system and be kept fully up to date with the progress of your application.
Once we confirm that you will qualify for the visa we will ensure you have a successful application.
If you need a life partner or spouse visa for South Africa please contact us now!
Fill out the enquiry form on the right, to give us more information on your current status. Once we have all your information, we can assess whether or not you will qualify for the requested visa.
Head Office